What is marriage certificate and how to apply for it?
|
What is marriage certificate and how to apply for it?
A marriage certificate is an important document to have for married couples in India. It serves as the legal proof of marriage between two individuals.
Getting their marriage registered and having a marriage certificate is necessary for married couples in order to avail a number of services/facilities in the country.
Here's everything about marriage certificates and the procedure for registering marriages in India.
The importance of having a marriage certificate
A marriage certificate helps an individual in proving they are legally married to someone, especially beneficial for getting a passport, visa, work permit, etc. if their spouse lives abroad.
It is also beneficial in availing life insurance benefits, family pension, bank deposits, etc. if their spouse dies without nomination and otherwise too.
Also, courts may require marriage certificates in cases of divorce/legal separation/alimony/child custody.
There are two Marriage Acts in India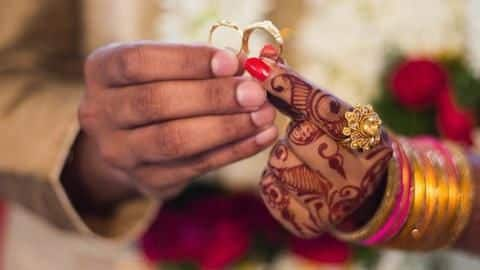 In India, there are two Marriage Acts: The Hindu Marriage Act, 1955, and The Special Marriage Act, 1954.
The Hindu Marriage Act applies to marriages where both the husband and wife are Hindus, Sikhs, Buddhists, Jains, or if they've converted to these religions.
The Special Marriage Act applies to marriages of individuals of any religion,including inter-religious marriages, and for Indians living abroad, too…Read more>>
Source:-newsbytesapp
Share: